Why Should You Buy Betting Tips In 365tipsters?
< Back to Blog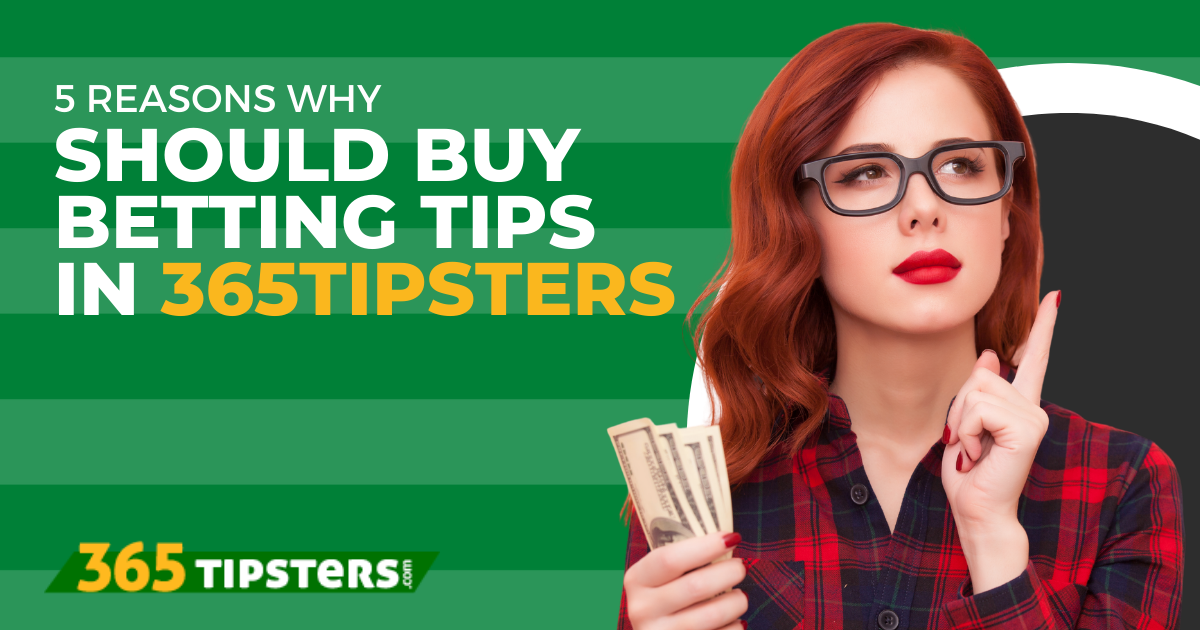 Why Should You Buy Betting Tips In 365tipsters?
Date : May 30,2022
Categories :
5 Reasons You Should Buy Betting Tips In 365tipsters
With the rise of betting in 2022, more punters are making online wagers across multiple regions across the globe. And as more punters make more wagers, punters are incentivized to use every resource possible that contributes toward a good chance. One resource that's grown in demand includes betting tips provided by professional betting tipsters.


What Are Betting Tips?
Betting tips are detailed analyses and insights on a betting event. Tips work better for betting events that can be studied and where past results affect future betting outcomes. For example, a punter can make a higher profit buying tips for football matches, UFC matches, or boxing games versus poker games or slot game tips. Generally, betting suggestions become less valuable if a higher degree of luck is involved in winning a wager.


Are Betting Tips Worth It?
Punters gain access to two types of tips, paid tips, and free tips. While a punter must pay to access paid tips, free tips require no payment and are free for everyone to access. However, while free tips don't require costs, they generally fall short in accuracy compared to paid tips by high-level tipsters. Punters typically use free tips to gauge the accuracy of the information, tipster, or tipping service before purchasing paid tips. Once a punter is satisfied with the advice's reliability, consistency, and accuracy, they buy more leads and save time, energy, and resources.


Features Of Betting Tips On 365Tipsters
Some of the critical features punters gain access to when buying betting tips on 365tipsers include access to different types of information, software analysis, more accessible entry to new betting markets, and access to crucial tip metrics and statistics.
1. Types Of Tips
Punters gain access to several types of tips on 365tipsters, including horse racing tips, football tips, cricket tips, esports tips, and tips for other kinds of sports and betting events. Punters gain access to a few free bonuses refreshed every 24 hours. Bettors can also pay for prizes and access a broader range of tips covering different sporting events, betting markets, detailed statistics, and betting system insights. Tipsters are the people that give out prizes and are categorized into junior-level, senior-level, premium-level, and bundle tipsters on 365tipsters.
2. Software
Most punters can understand the results produced by betting systems and software but aren't adept enough to use the software. Some examples of software punters can leverage through tipsters and tips include Python, R, RStudio, Excel, SPSS, and other software. Train the software to make predictions, analyze risk, calculate the probability of events, safety margins, and more. Instead of a punter learning each software, a punter can benefit from software analysis tips, which saves time and resources. A punter then can shift their focus entirely towards making wagers.
3. New Betting Markets
Punters gain insights into new betting markets across different regions. In other betting markets, punters gain access to advantages and betting opportunities such as Asian handicap, FTTS, over/under, etc. If a punter doesn't know about gambling in a League in a different country, they may be less inclined to make a wager in that League. Tips help punters without experience in foreign betting markets capture profitable bets in other Leagues.
4. Tips For Statistics
Tip statistics are the most critical component of tips as tipsters can't pull tips and analysis out of thin air. Every reliable information comes with a detailed analysis of the situation, past events leading up to the case, and statistical data to support the impending betting decision. Statistics enable punters to quantify how making one particular wager is more profitable or safer than driving a different bet. In a way, tipster statistics allow punters to use their resources to maximize efficiency. For reference, premium tipsters have a hit rate of above 80%, while junior tipsters range between 65% to 85%.
5. Ease Of Access
Punters can access 365tipsters from any location and at any time, 365 days of the year. A punter needs a stable internet connection and a payment method to access paid tips. By following key tipsters, punters can stay on top of the latest information for selected games or leagues and capitalize on the opportunity as soon as possible.